The ultimate whisky subscription
Each monthly drop includes four drams, posted through your letterbox to give you an incredible whisky journey. We source outstanding whiskies, with unique flavour profiles to give you an experience that combines taste, history and knowledge.
How Our Subscription Service Works
Great whisky posted through your letterbox.
Sign Up
Create an account to start your monthly subscription
Select Journey
Are you a curious beginner or experienced enthusiast?
Delivery
Anticipation builds towards the monthly whisky drop.
Enjoy
Drams to inspire your whisky journey, share knowledge and experience.
Our monthly drams are carefully packaged and delivered with care. We also provide detailed tasting notes with every whisky, so you can learn more about the history, production process, and tasting profile of each dram.
We invite you on a journey into the wonderful world of whisky drinking – one filled with endless possibilities and exciting discoveries. Join us today to start the ultimate whisky tasting adventure.
Our Whisky Subscription Box: Discover Your Next Favourite Whisky
We are an exclusive whisky tasting company, offering monthly whisky subscription boxes that will tantalise your taste buds with a range of premium spirits, crafted by some of the best distilleries across the globe.

Our mission is to provide you with access to exceptionally delicious whisky, posted through your letterbox each month.

Whether you're a complete beginner or have been on your whisky journey for many years, we have something for everyone in our wide selection of best whisky subscription boxes. Our expert curators source only the best whisky each month, ensuring that every sip is unforgettable!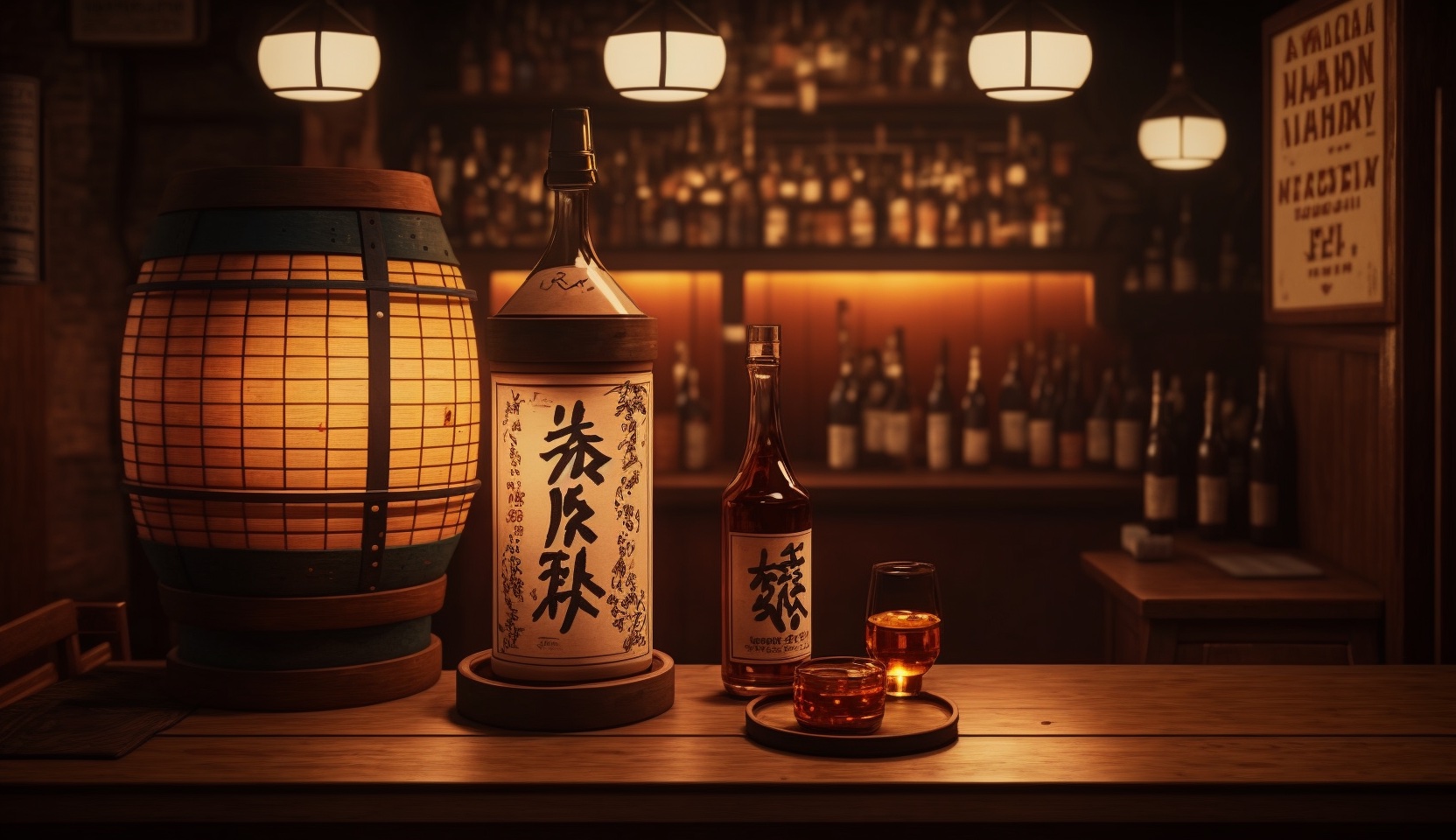 Our Monthly Dram Delivery: A Perfect Way to Explore the World of Whisky
Each month subscribers receive two drams in their subscription box. Subscribers can decide on whether to order two Scotch whiskies, one Scotch and one world whisky or two world whiskies. Alongside these delicious drams are the tasting notes and information about the whisky's distillery, history, and production process.
For those who want something more unique or are looking for greater variety in their collection, there are premium subscriptions available enabling you receive the full normal size bottle at a terrific value – we knew receiving the whole bottle can really enhance the experience for some members, while others get the same joy from tasting the best whiskies one dram at a time
What Makes Us Different: Free Postage, Exclusive Selections and Expert Tasting Notes
With our monthly subscriptions, you can enjoy discovering an array of flavours, styles, and origins in every sip! While you pay upfront for the subscription, our slightly different model means that each monthly drop has free postage.
Our range includes high-end whiskies with unique notes and aromas. We also feature limited edition releases and rare finds that are sure to thrill even the most discerning whisky connoisseur. Whether it's smoky peaty malts or smooth Speyside single malts, there is something here for everyone!
If you want to make the most out of your whisky tasting experience, then look no further than WhiskySubscription.com.
Premium Whisky at Your Doorstep: Unbox and Unwind
Monthly subscriptions offer great value for money; not only do members of whisky club typically pay less than retail prices on their monthly purchases, but they gain access to unique limited-edition bottles that are hard or impossible to find elsewhere. Plus, many clubs provide additional benefits such as expert advice, discounts and VIP events.
Bottle deliveries are carefully packaged and even include a welcoming note in your first box.
Rare Or Exclusive Whisky: Explore Our Extensive Whisky Collection
If you're looking for something extra special, rare or exclusive monthly whisky subscriptions could be the ideal choice. Artisan whiskies, single malts and limited editions are perfect if you want to make a statement with your next bottle of whisky.
Subscribing to a whisky box is an excellent way to sample these unique varieties that may not otherwise be available in stores. You can even give someone you love a subscription as a special gift!
The Perfect Gift Subscriptions
Looking for the perfect gift? Our whisky tasting set offers an exciting opportunity to purchase a monthly selection of drams, or a full bottle from some of the best craft producers. It's sure to be appreciated by your lucky recipient! Giving this unique whisky tasting present has never been easier – let us help make those special moments all the more memorable.
A gift subscription would be a perfect gift for a whisky lover for several reasons. A whisky gift subscription provides an opportunity for the recipient to explore and discover new varieties without committing to a full bottle.
This allows them to expand their palate and knowledge of the spirit, as well as try drams well off the beaten track they may not have otherwise encountered.
Our Whisky Journal is the perfect resource for anyone who wants to stay informed about the latest developments in the whisky world, from reviews of the worlds best whisky subscriptions to detailed articles to inform your whisky journey. Whether you're an enthusiast, a professional in the industry or simply curious about the world of whisky, the Whisky Journal has something for everyone.
So, whether you're looking to expand your knowledge, keep up-to-date with the latest industry news or simply want to read about the experiences of other whisky lovers, it is the perfect resource for you. Be sure to check back regularly for the latest updates and insights.
We host monthly online tasting events for our members, enabling you to enjoy tasting the drams in your own home. Each online whisky club features a delicious dram of whisky from a dram pouch or from full bottles that are available for purchase at an unbelievable deal.
So come join us today and let us help you indulge in some of the best whisky and the finest whiskies out there, as well as gain access to these exclusive discounts! From unique and rare whiskies to classic favourites.
Online Communities & Resources
Another great way to get involved is through our online communities and resources.
Online communities are also very beneficial when it comes to exploring more about whiskies. There are forums where enthusiasts alike can share their experiences, reviews, and recommendations with each other.
The moment your whisky subscription box arrives is one of anticipation and excitement. Unboxing this gift is a unique experience that will put a smile on anyone's face. So don't wait any longer – get ready to enjoy some truly amazing whiskies!
We understand that life is unpredictable and sometimes plans change. That's why our cancellation policies are designed to give you the freedom to make adjustments when necessary or cancel the subscription completely.
Frequently Asked Questions: All You Need to Know About Our Subscription Service
What is WhiskySubscription.com?
WhiskySubscription.com is a monthly whisky subscription service that delivers two drams to your doorstep every month, one Scotch whisky and one world whisky. We offer a range of subscription plans to choose from, including a full bottle option for those are looking to expand their collection. Our mission is to be one of the best whisky subscriptions on the market.
How does the subscription work?
It's easy! You simply choose a subscription plan that suits you, provide your shipping details and payment information, and we take care of the rest. Every month, you will receive two whisky drams delivered straight to your door. You can cancel or modify your subscription at any time.
What will I receive?
Our expert team of aficionados handpicks the drams to ensure that you get to taste the most exciting and exclusive whiskies out there. Every month, you will receive two drams, one from Scotland and the other from a different part of the world.
How do you choose the whiskies?
Our team of experts use their extensive knowledge and expertise to select whiskies that are of the highest quality and represent a diverse range of tastes and styles. We work with a variety of distilleries and suppliers to ensure that we are offering our subscribers the very best available.
How do I cancel or modify my subscription?
You can cancel or modify your subscription at any time by logging into your account on our website. This includes upgrading from a monthly subscription to a year's subscription, or from individual from pouch subscriptions to a bottle of whisky. You can also contact our customer support team for assistance about any particular order you have queries about.
What is your shipping policy?
We currently offer shipping within the United Kingdom. Shipping is free for all subscription plans. We ship our monthly dram drop using carefully selected carriers to ensure that they arrive in pristine condition, whether pouches or bottles.
If you have any other questions, please don't hesitate to contact our customer support team. We are always happy to help.